About Royal Palace Hotel
Bagan Myanmar Group is a homegrown brand of Myanmar Hospitality Company that owns and operates Royal Palace Hotel Bagan. The company has been recognised for their numerous tourism businesses actively promoting beauty and discovery throughout ancient city of Bagan.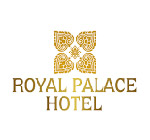 Our Team
At Royal Palace Hotel Bagan, we believe that our team is our greatest asset. Without them and their personazlised approach to our guests, we could not deliver the high level of service regarded by our guests and stakeholders. With over 100 members working both directly with our guests as well as behind the scenes, we rely on close communication, which is the underlying key to our success. Many of our team members are from Bagan and other cities of the kingdom. The important thing is that when we work together, we do so as a close-knit family. Many of our guests have commented on the memorable experiences that they had while staying with us. This is always the greatest compliment we could ask for and it is feedback like this that inspires us all to keep working to improve what we do every day.