Dear Our Value Customers,
We are excited to announce that Royal Palace Hotel under Bagan Myanmar Group of Companies is reopen at 1 August, 2020 for upcoming operations.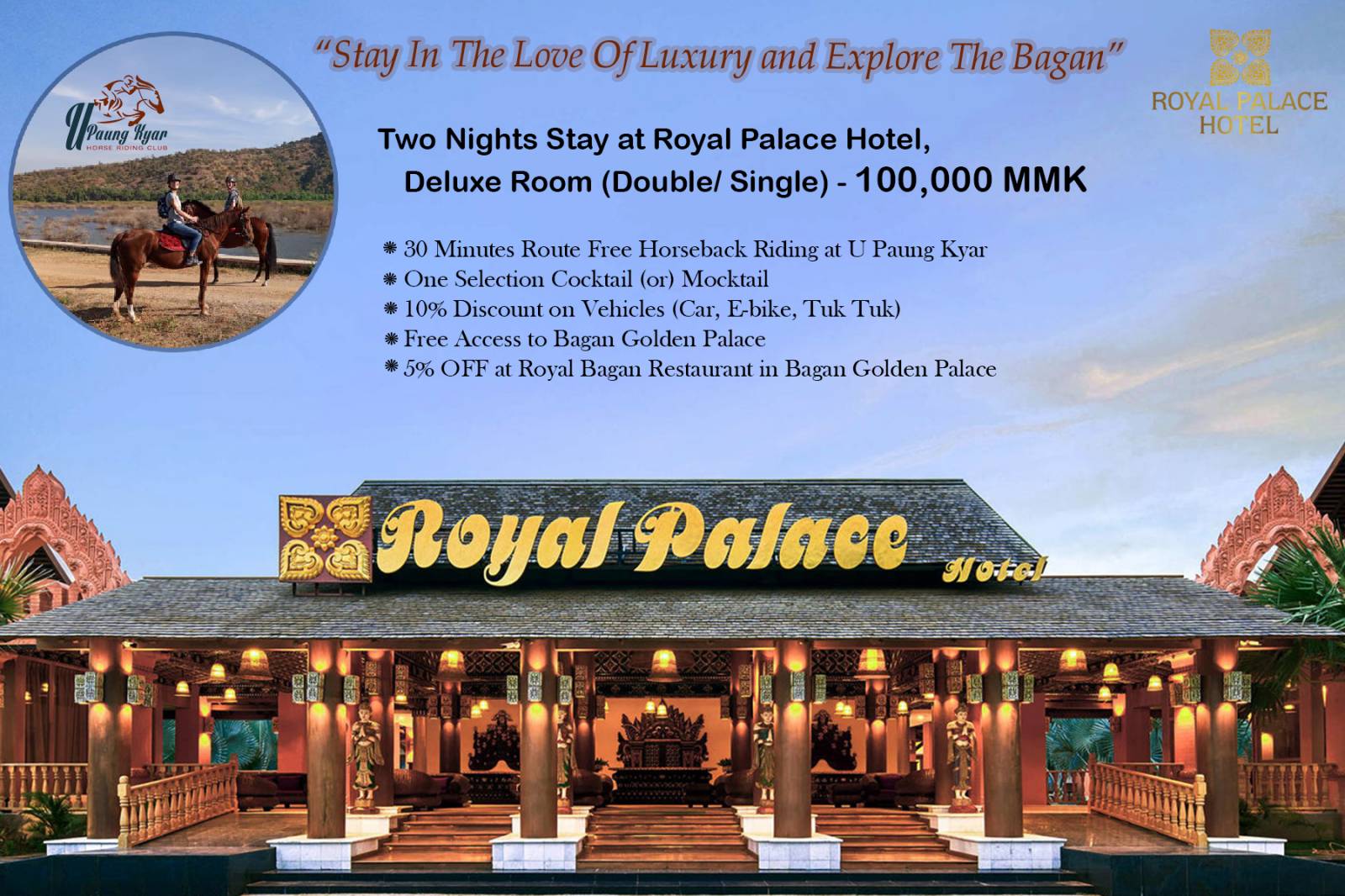 For the past two months, we have been willingly preparing for our reopening, working closely with state and local authorities in Nyaung-U and Mandalay to be in pattern with their guidance.That has meant a careful and meticulous focus on modifying our operations with a focus on safety, particularly when it comes to increased sanitization processes. Our commitment to our guests is to be as thorough as possible, and to even exceed governmental guidelines where possible, just to be sure.
As a guest, you'll notice a few policies that are new: all staff will be wearing masks for the foreseeable future, social distancing will be carefully monitored in common areas, public hand-sanitizer stations will be prevalent, and the format of our daily signature breakfast will be modified to ensure safety. Behind the scenes, housekeeping will use diligent protocols for guest room cleaning (including the use of hospital-level disinfectants) and manual sprayers will be used throughout the hotel to sanitize surfaces.
These are just some of the many ways we are modifying our operations to ensure guest safety and to minimize potential exposure.
Once the hotels reopen, the number one priority will be to implement and ensure compliance with the hygiene standards and social distancing regulations.
Guests will be issued with face masks free of charge upon request, and protective mouth and nose coverings will be mandatory for both guests and staff in all public areas of the hotel and in restaurants.
Breakfast will be served either à la carte or on a takeaway basis. There will be no morning buffet to begin with.
The total number of tables in the restaurants will be reduced in order to maintain a distance of 1.5 meters between tables.
Only guests who are sharing a hotel room will be permitted occupy the same table.
Breakfast and restaurant opening times will be adjusted in accordance with the volume of guests and will then be expanded as required.
More use will be made of facilities where no contact is involved, such as room service.
All public areas will be disinfected hourly.
Lift capacity will be limited to two persons at any one time (except for families), and sanitizer dispensers have already been installed at all main touch points.
Reception staff will work on a non-contact basis behind dividing partitions.
Payments will be cashless wherever possible.
Articles such as magazines, writing utensils, tablets, decorative cushions and blankets have been removed from rooms until further notice.
Surfaces in guest rooms which are occupied will be wiped down with disinfectant every single day.
In the meantime, please contact us if you have any questions about your upcoming stay.